High-performance kinematic picker: innovative pick and place solution
Kinematics transcends limits and offers more possibilities for picker application. With enormous stroke and extended radius, the kinematics solution ensures consistently high process quality, machine availability and enormous cycle rates.
The high-performance parallel kinematics consists of a five-member kinematic structure, a Z-axis and a rotary module for orientation. Developed by teams from TRAPO Test Center and RWTH Aachen University.
The modular system has an optional three or four degrees of freedom. Named for the high performance of the HPPS series, the high-speed pick-and-place system is used with up to 200 parts/min and with up to five kilograms of payload.
Advantages
Innovative Gripper and kinematics from one source, one control software without internal interfaces
Optional large radius of action (800mm) or large stroke (200mm)
Kinematics replaces delta or articulated arm robots
Output up to 200 picks/min.
Payload up to 5kg
Modular system
In-house gripper development and production
Picker cell can be expanded at any time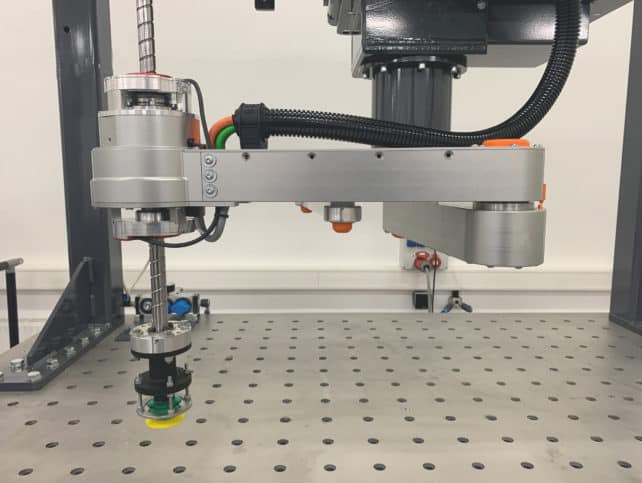 High-performance kinematic picker as an alternative to the delta or articulated arm robot.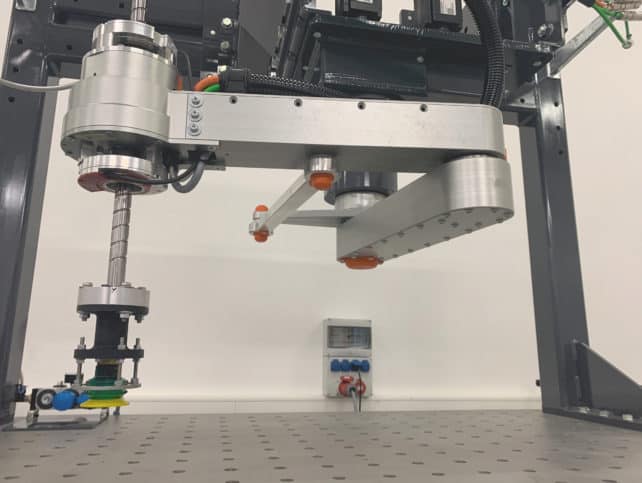 Optionally, up to four degrees of freedom for precise picking.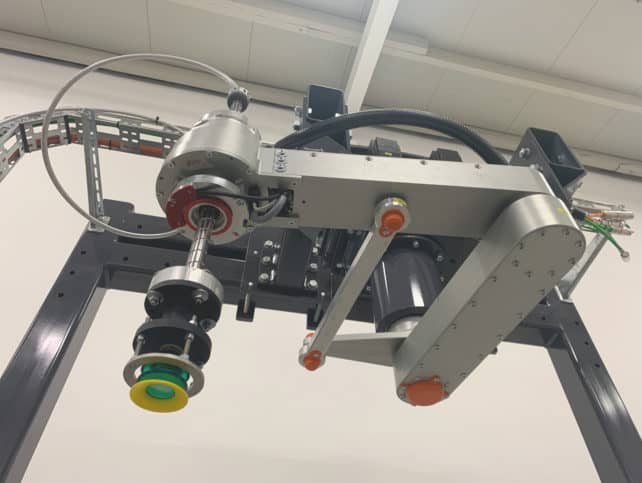 Individual grippers are precisely adapted to the properties of the object to be gripped.
The HPPS 200 replaces the conventional picker
Parallel kinematic picker with 4 axes
Performance:
max. 200 picks/min. per kinematics
Payload: up to 5kg (incl. gripper)
Large operating radius (800mm) and large stroke (200mm)
Dead weight: 105kg
Picker cell dimensions: min. 2 x 2 x 2m
Power supply: 400V
Power supply at the flange for the gripper: pneumatic and electric
Direct drive of the lifting and rotating unit by torque motors
Modular design of the high-performance picker line; can be expanded at any time
Hygienic design:
Parts are coated for the food industry.
No interfaces:
Gripper and kinematics from a single source; only one control software for the kinematics
Individual gripper technology:
In-house gripper development and production
Flexible feeding of trays for depositing products
Multifunctional application:
Remove – transfer – sort – pack