Conveyor technology for every task
As diverse as the workpieces, products and production lines, is our cross-divisional portfolio in the field of Conveying systems, with which we efficiently and flawlessly answer every task for every industry.
TRAPO grew up with expertise in materials handling technology – to this day, we supply customized elements of materials handling technology for every task in order to sustainably optimize the flow of materials in production and intralogistics. The solutions are based on the tasks of the industry – with special expertise for conveying in clean-room environments.
Get to know and appreciate the latest generation of conveyor technology: Modular belt conveyors, transfer conveyors, all-side roller conveyors, discharge and distribution stations, rotary and collecting tables, belt conveyors, chain and belt conveyors, slat-band conveyors, roller and vertical conveyors, and empty and full pallet conveyors.
Advantages
Conventional, autonomous or combination
Customized elements
Individual, cross-product and cross-sector solutions
Special designs in hygienic design
Conveyor technology from TRAPO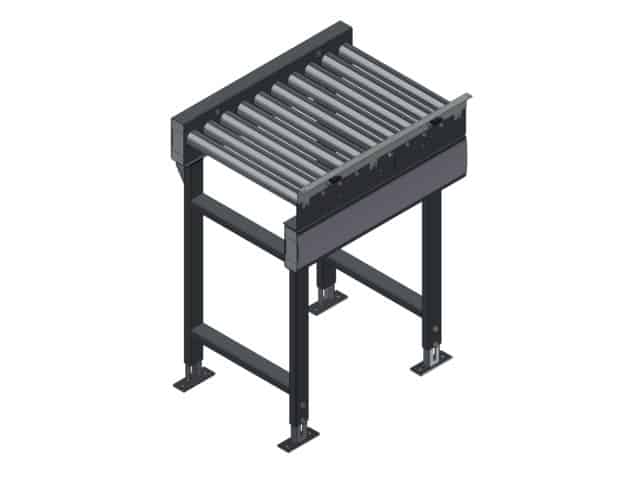 24- V motor-roller
The energy-saving, low-wear 24 V motorized-roller conveys quietly and saves space as no drive station is required. Protected systems are available for the motorized-rollers for use in high-care and humid areas: optionally with IP66-certified sealing (dust-tight and against strong jets of water) or a version for deep-freeze applications down to -30⁰.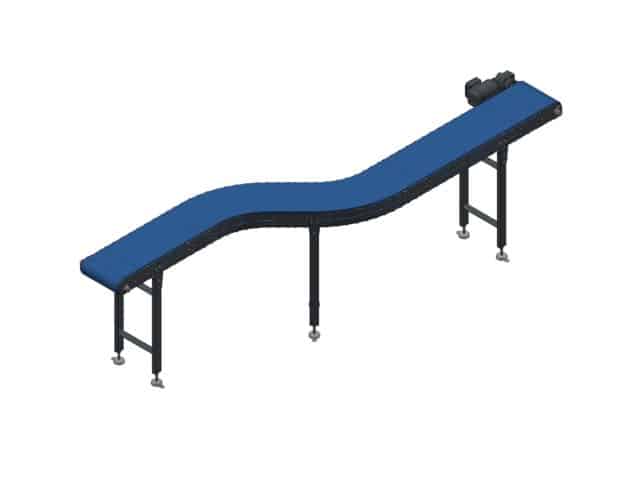 Modular belt conveyor
Shorter assembly time: modular belt conveyors are used in flow production. Employees travel along on the belt. Flow production gives assembly an optimum structure and transparency.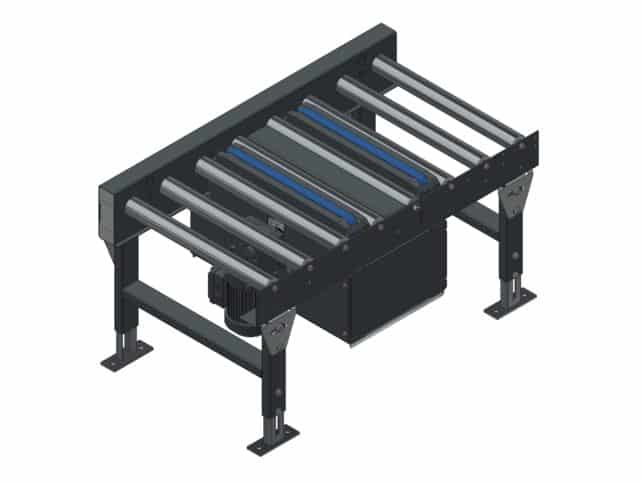 Converter
Provided as a flat belt converter as standard, can be used in many roller conveyors. Alternatively, the use of roller chains is possible. Competitive advantage: prerequisite for fastest possible repair. After loosening only four screws, one strand of the conveyor can be removed and replaced by a new belt. Tensioning of the new belt takes place automatically when the screws are tightened.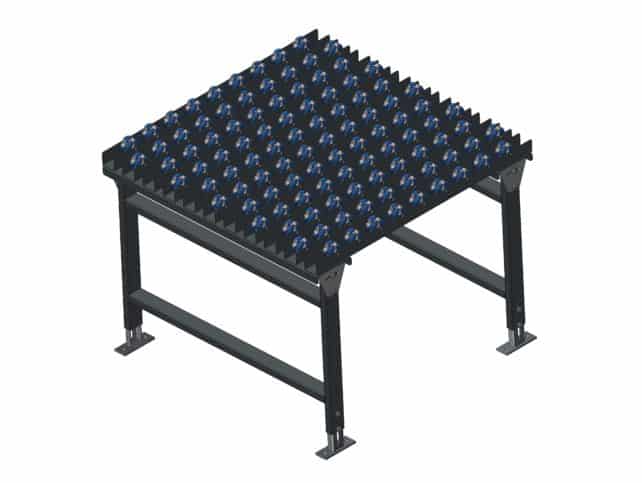 All-side roller conveyor
Move heavy loads with roller conveyors: with all-side roller conveyors and tables made of painted steel or glass-bead blasted stainless steel. Many nominal widths are available so that roller conveyors can be easily integrated into existing concepts. On offer: individual all-side rollers and bars as well as side plates.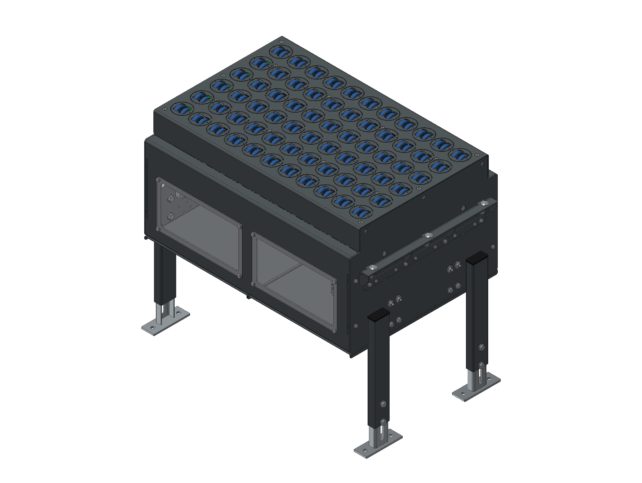 Discharge and distribution stations
Discharge and distribution stations optimize goods handling: belt conveyors, diverters, chain diverters and transfer stations. The belt conveyor deflector can be swiveled pneumatically and is designed for fast and flexible transfer. The chain diverter handles gentle transports between two conveyor systems. In the case of application-specific transfer stations, the choice remains between roller or toothed belt conveyors.Discharge and Distribution stations.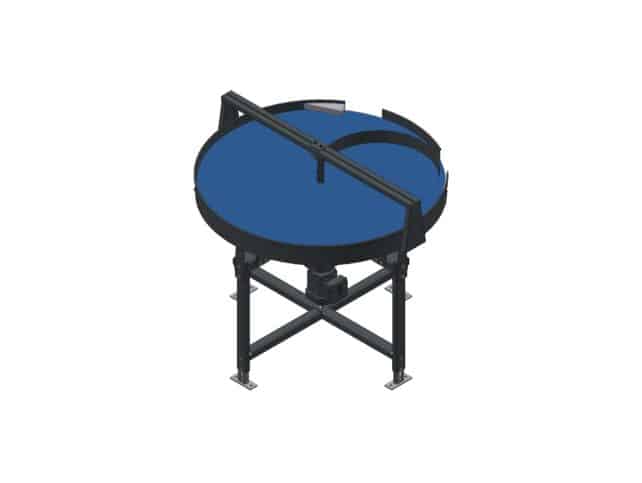 Turntables and collection tables
Rotary and collecting tables avoid stops in the material flow and compensate for cycle differences. We offer three types, which differ in speed setting (adjustable or constant) and foot design. Diameters from 800 to 1500mm and heights of at least 400 mm allow a high degree of freedom in the selection and integration into existing systems.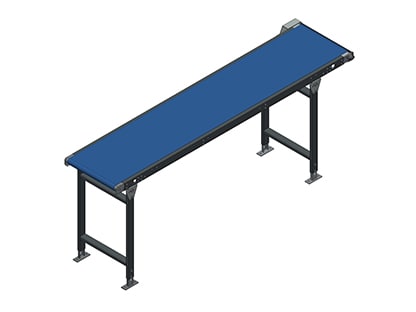 Belt conveyor systems
Convey high payloads of up to 600 n/m individually: The TRAPO range includes belt conveyors with different stand heights as well as cleat and telescopic designs. The robust, durable systems are made of painted steel or glass-bead blasted stainless steel. Depending on the design, they are driven by head or center drive, flange gear motor or worm gear. Supporting elements made of high-quality plastics and differently mounted drive and joint drums offer high performance. Production of belt conveyor systems in many nominal widths and lengths.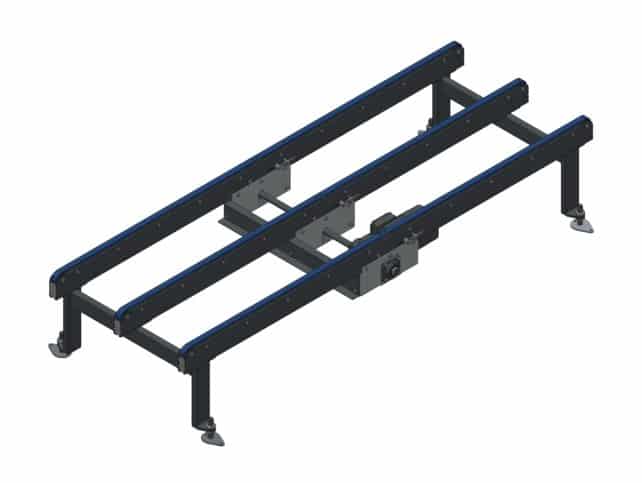 Chain and belt conveyors
Robust chain and belt conveyors from TRAPO move even heavy goods in critical environmental conditions: Modular belts, conveyor chains, flat belts and accumulation chain conveyors. 2 and multi-strand versions of timing belt conveyors. Conveyors are individually designed with various selectable modular belt and chain spacings. The drive runs via head drive or reversible center drive.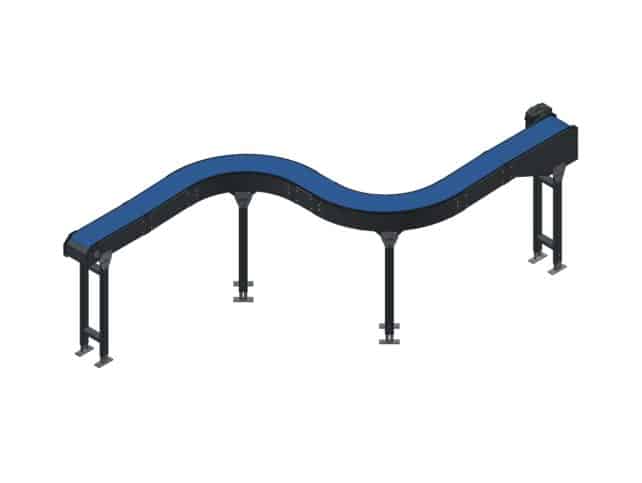 Curve elements
Shorten transport distance – allow goods to be transported in a limited area: Curved elements can be used variably. The range includes elements in 30⁰, 45⁰, 60⁰, 90⁰ and 180⁰. Modular belt chains are made of durable plastics. Stainless steel bridges ensure durability and robustness. The product range includes modular belt conveyors with head or center drive and curve-going slat-band conveyors.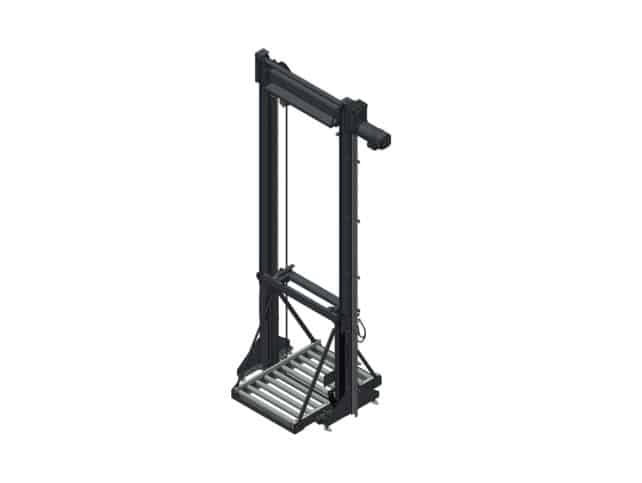 Vertical conveyor
Powerful vertical conveyors (up to 250kg as standard) connect transport levels. Vertical conveyor systems such as the cycle elevator move parts vertically in cycles so that containers can be removed and added during every break. Single-chain conveyors and lifting stations expand the portfolio. Heavy and light versions allow customized use.