TIM: Controlling, optimization and monitoring of your plants!
As a web-based system, TIM, the TRAPO Intelligent Management System, was already introduced in 2018 in the TRAPO technical center for the needs of plant engineering and mechanics as a ME (Manufacturing Execution System). TIM is industry-independent, customer-configurable, connects production plants and also includes third-party plants.
TIM monitors production and intralogistics processes based on predefined OEE performance. With TIM, customers have a real-time overview of key business data. TIM can be integrated with customers' ERP systems.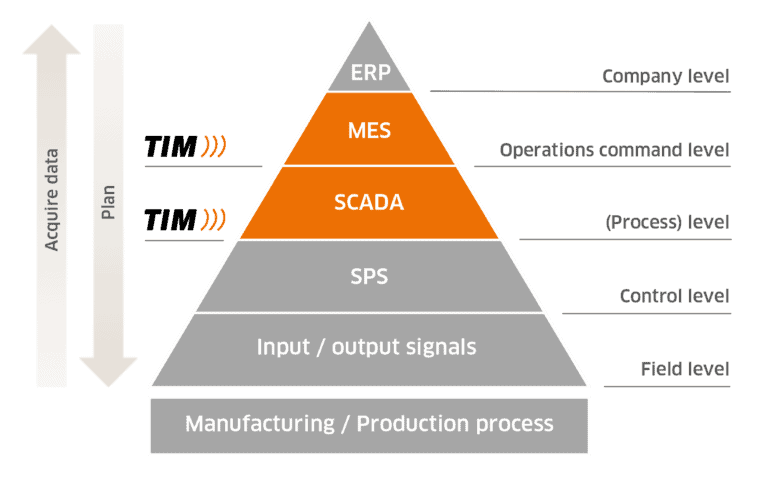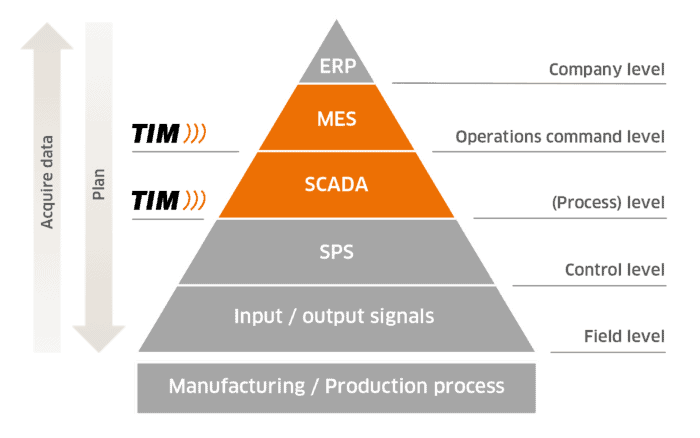 Plant monitoring via TIM: record, store, visualize
TIM offers a web-based, user-friendly HMI (Human Machine Interface) interface as a human-machine interface.
Continuous monitoring and the data collected from it enable targeted optimization of the monitored equipment. In addition, TIM specifies the optimal time for predictive maintenance – and simplifies ordering processes by providing a digital shopping cart.
The actual data analysis forms the basis for restricted user authorization of different user levels.
TIM enables insights into the control and management of orders, reads out capacities of actors and provides an overview of the productivity of plants on a daily basis.
Central comparative data is available at the push of a button, which is relevant for auditing in the context of certifications, for example.
TIM's data analysis can be used uniformly – with restricted authorizations for the respective user level.
In plant monitoring, the following functions are visually prepared and displayed:
Controlling, processing and providing data
Data acquisition – storage – visualization
Data query and analysis
Automatic error reporting
Resource management
Evaluation for quality targets

Plant optimization and predictive maintenance
Whether preventive maintenance or the performance of routine maintenance: From now on, maintenance and personnel deployment can be planned. TIM keeps an eye on the maintenance cycles of the players and ensures the functionality of plants, reduces the probability of breakdowns and optimizes operating processes.
Spare parts service is also taken to the next level thanks to a digital shopping cart and automatic shopping cart replenishment.
TIM takes care of plant optimization on an as-needed basis with three central tools:
Digital shopping cart
Predictive maintenance
Technical documentation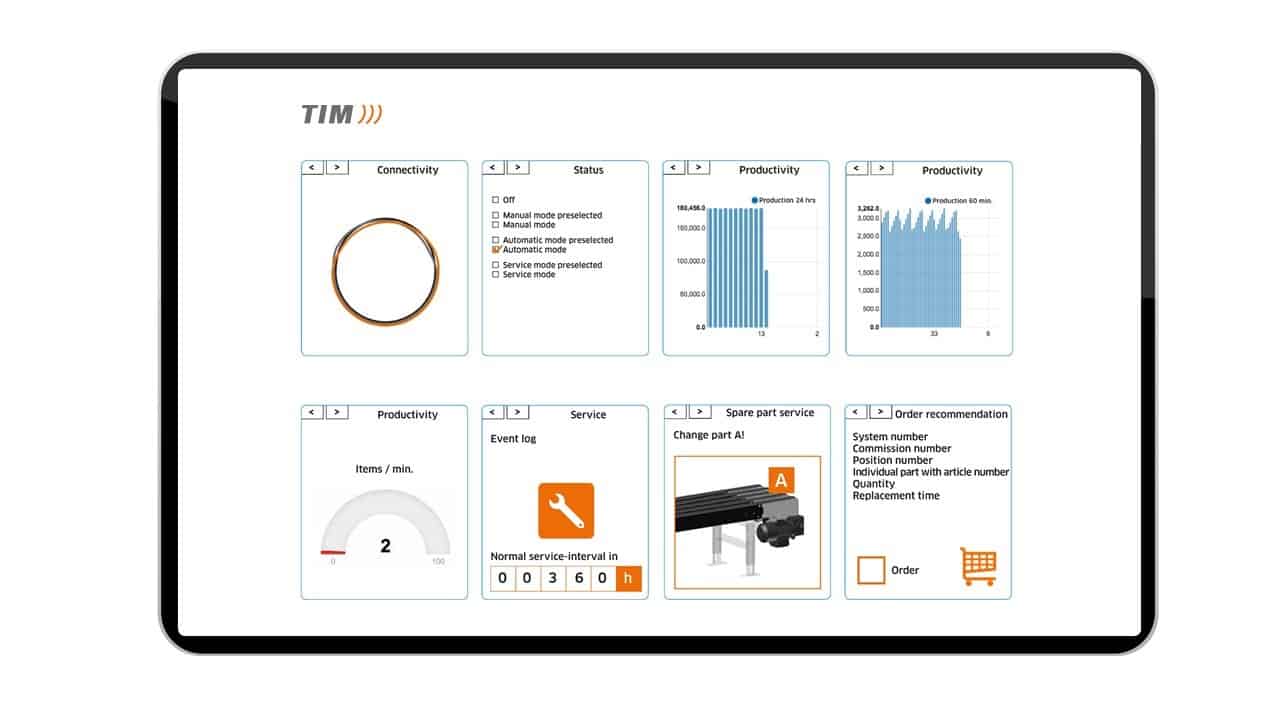 Plant control: HMI and route management for shuttle
In the context of plant control, TIM offers two application options at once.
As HMI software, TIM handles the communication between people and systems. The HMI portfolio ranges from visualization to SCADA systems that control and monitor technical processes.
In the context of plant control, TIM as a data highway takes over the fully automatic route calculation and control of a shuttle fleet of the TTS series. The vehicles move freely on traffic routes, whereby changes of the driving course can be realized with little effort.
TRAPO Intelligent Managementsystem acts as a "traffic light circuit" and route manager to ensure that TTSs operate safely and efficiently alongside and with each other. For example, it selects a free shuttle, calculates the most favorable destination route, and sends the TTS on its way.
Thus, TIM dynamically calculates the optimal route from a created network depending on other TTSs. TIM registers logistical behavior patterns and adjusts the control of the shuttle as needed: For example, the software registers braking actions and takes a different route if necessary, because in total the longer route may mean the shorter travel time.

TIM connects: Integration in customer systems
As a superordinate system, TIM ensures transparency and maximum efficiency for plants and processes. In addition to company-specific queries, TIM also allows flexible customization.
Of course: the definition of interfaces including import and export functionalities to third-party ERP systems. As a connecting tool, TIM functions in this context as a
Data hub for plants and systems
Interface to ME and ERP systems
Connection to in-house software systems