Maximum freedom for pick and place applications
As a complete line provider, TRAPO designs and installs modular pick and place applications that combine components such as robots, robot grippers, frame units, camera systems and conveyor technology.
The modular system can be adapted to different framework conditions and thus covers almost every area of application. TRAPO automates pick and place processes with individual gripper technology. Depending on the task, any number of delta or jointed-arm robots can be used.
Advantages
High flexibility and performance
Modular system
In-house gripper development and production
Picker cell can be expanded at any time
Special hygienic design
Flexible feeding of trays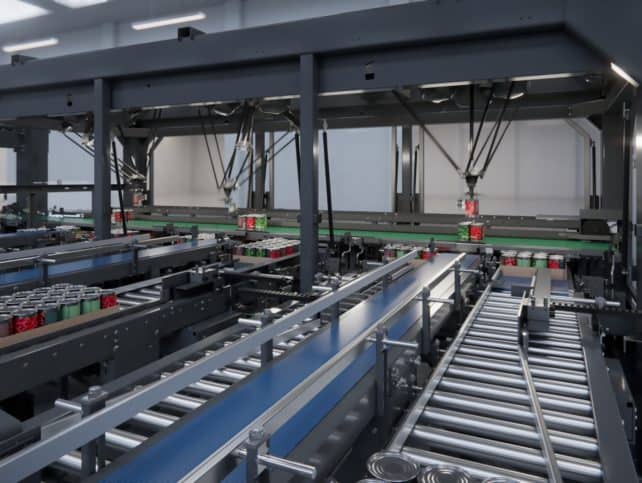 Conveyor lines feed cans by type and the pickers re-pack them.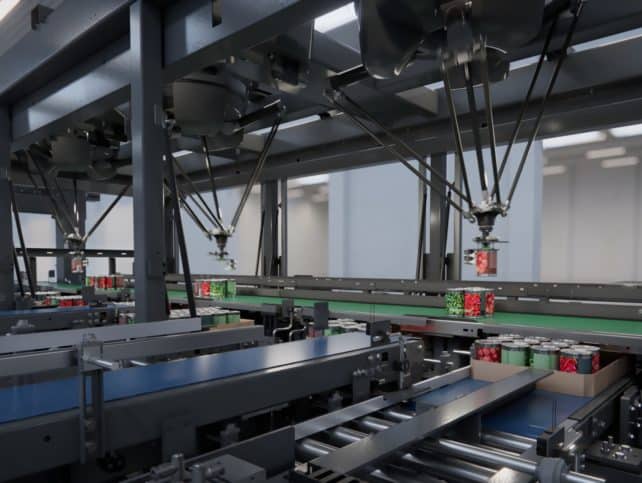 Absolute repeatability and precision when picking primary-packed food products.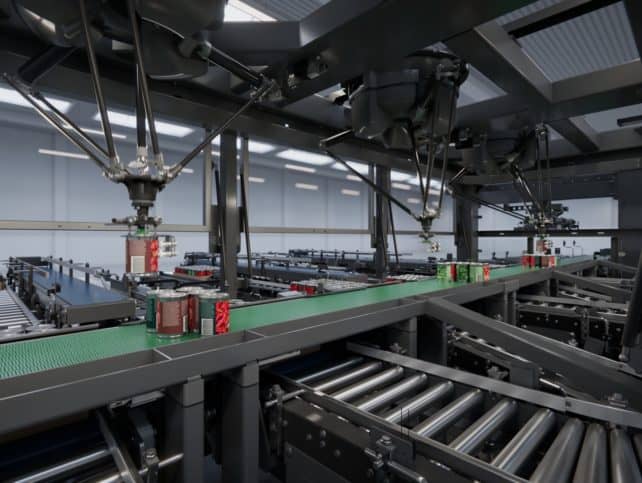 Perfectly packaged for the retail trade: Mixed tray combinations are individually assembled according to manufacturer specifications.
Modular design of the high-performance picker line; can be expanded at any time
Hygienic design:
Parts are coated for the food industry
No interfaces:
Gripper and kinematics from a single source; only one control software for the kinematics
Individual gripper technology:
In-house gripper development and production
Multifunctional application:
take out – transfer – sort – pack
Maximum freedom for pick and place applications