Sustainably increase depalletizing performance for empty cans and jars
The HLDP series high-performance layer depalletizer for cans and empty jars is the fastest in the world at 90,000 units per hour. Also a novelty in this performance class: The system is operated completely at ground level – a second operating level by means of a platform is avoided.
TRAPO designs and installs fully-automated depalletizing lines. They enable a complete layer of empty cans or jars of different sizes – optionally 100, 200, 400, 600 or 800g – to be gripped on pallets up to three meters high and to be safely depalletized and loaded as a complete layer in one work-step.
A lifting column in combination with a magnetic gripper is used.
Advantages
Output: up to six 6 layers per minute
For empty cans (tinplate, aluminum) and empty jars
Modular system
For empty glass: no broken glass in further production due to vacuum
Level operation
Pallet formats: all common formats (Euro, industrial, CHEP etc.)
TTS Ready Shuttle connection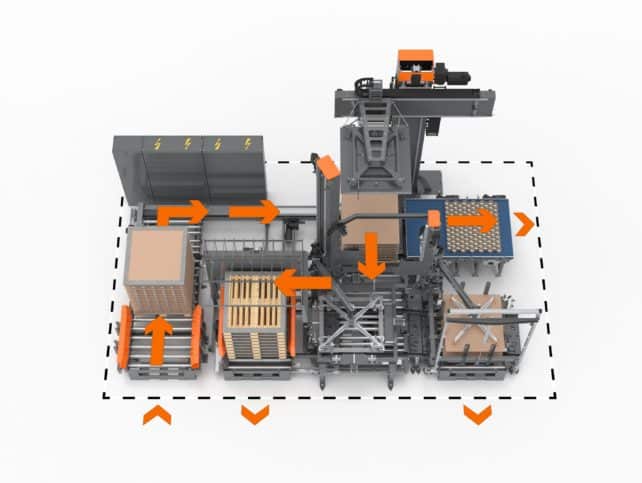 Complex, fully automated depalletizing line for food cans.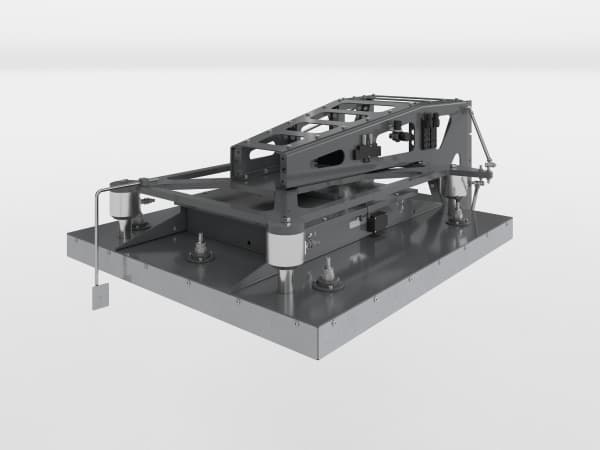 Magnetic gripper with integrated pneumatic magnetic plate - for maximum holding force
when picking up the total layer.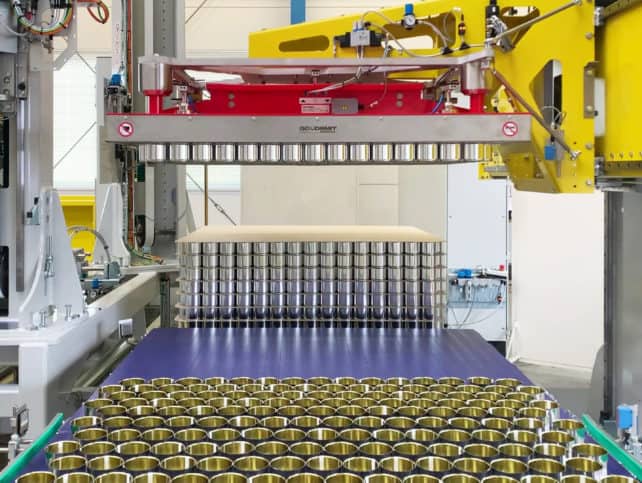 Empty cans are placed on the conveyor belt and transported for filling.
HLDP with magnetic gripper
HLDP with vacuum gripper
Cover frame centering at working level for exact centering of the cover frames before restacking
Highly dynamic Y-Z axis for repeatable pick-up and placement of layers
Pallet magazine for holding empty pallets up to a size of 1250mm x 1150mm incl. cover frame
Modular system
Depalletizing capacity cans: up to six layers per minute – up to 90,000 empty cans per hour
Depalletizing capacity jars: up to four layers per minute, up to 60,000 jars per hour
Power supply: 400V – 50Hz
Bottom discharge (modular system) – top discharge optional
Can be operated at ground level – no platform required
Compact footprint
Empty cans (tinplate, aluminum) and empty glasses possible
With empty glass: no broken glass in subsequent production due to vacuum
Depalletizing of tallpacks up to 3000mm on pallets up to 1250 x 1150mm
Pallet formats: all common formats (Euro, industrial, CHEP, etc.)
For the care sector in stainless steel version