Precisely distribute products and form layers
Precise layer formation is the basis for ensuring that loads are optimally secured on their journey to intermediate storage or in intermodal transport to their destination. A wide variety of products are moved and precisely positioned depending on their nature.
The automation of partial and complete systems requires adjustments in the effectiveness and performance of palletizing tasks. In the in-feed area, depending on the product and the task, the flexible, omnidirectional OMNI CON® table, the high-performance parallel kinematics of the HKS series with intermittent conveyor, or conventional methods form the layers as a preliminary stage to palletizing.
Once the layer pattern and product dimensions have been specified, the kinematics and OMNI CON® program themselves – thanks to TRAPO's own software.
With this considerable advantage, the HLP shows its unique selling point, absolute flexibility: Until now, a great deal of modification work was required to implement complex layer patterns.
The basic modules of the HLP 6000 are the lifting column, the layer gripper and the in-feed section. The HLP 6000 is available in three variants: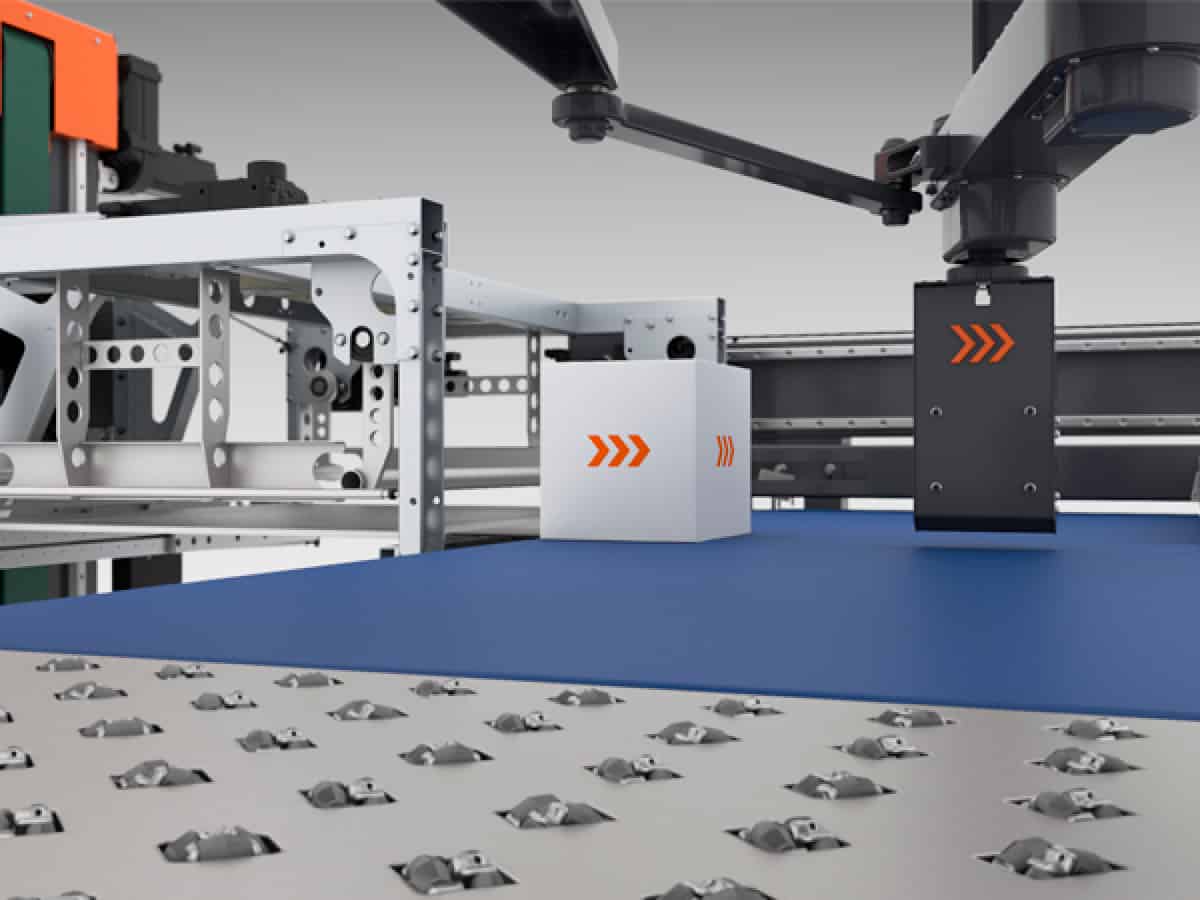 Kinematic systems: programmed for high performance
High-performance kinematic systems (HKS series) position gently with a clocked conveyor – while maintaining the highest output.
Depending on the application and product, they form the exact layers. A wide variety of products can be moved and positioned.
Advantages
Layer formation at maximum performance
Drives for positioning the Tool Center Point (TCP) above the feeder
Acceleration-optimized, product-friendly path
Flexible, product-friendly positioning to any desired layer pattern
Optional: z-axis for lifting the gripper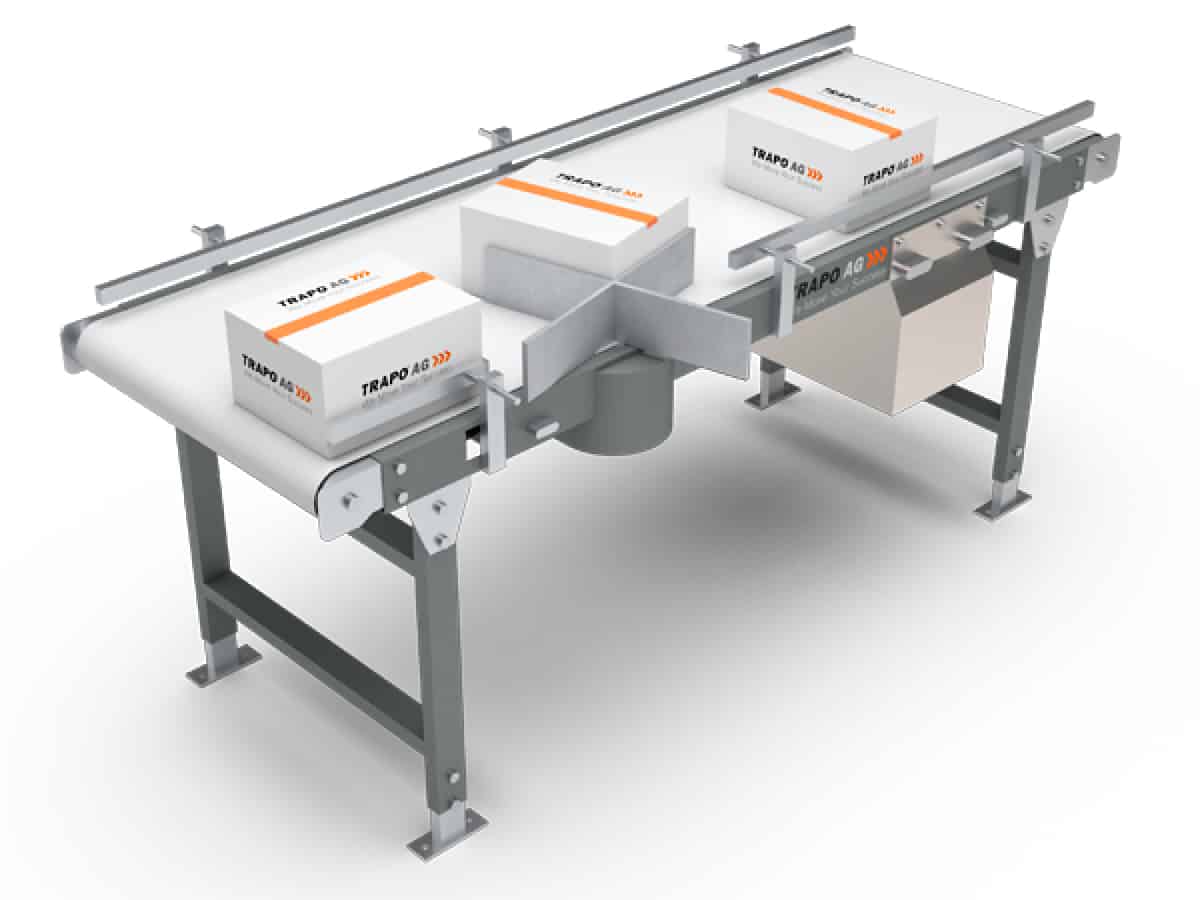 Conventional methods for layer formation
As a preliminary stage to palletizing, proven conventional methods of layer formation can also be used.
In the in-feed area, optional turnstiles, turntables, turning noses, turning stops,
counter-rotating belts and others can be used.
Advantages
Flexible layer formation and product distribution
Conventional, proven method for layer formation
Variety of variants
TRAPO Pack software: generate, optimize and save layer images
The TRAPO software configures the optimum layer pattern from the dimensions of the package and the pallet – for perfect stacking as the basis for stable shipping units.
Sustainable, because the use of TRAPO Pack requires less energy input and reduces material consumption.
TRAPO's own software is the basis for efficient palletizing under high performance. The generated layer patterns are optimized on the monitor. Layer patterns and pallet loads can be configured by the user and saved for subsequent palletizing operations.
The software monitors the process, minimizing downtime during layer formation and palletizing.
Advantages
1 System I 1 Control
Simple & easy to use
Definition of packing pattern & pallet format
Efficient placement of packages on pallet
Saves setup time and costs
Reduced use of film
Maximum line availability
Absolutely automated – enormously flexible
Optimum use of space in the truck