Experience TRAPO innovations live – our presence at international trade fairs
At the trade fairs, TRAPO provides information and insight into the latest automation technologies: Get to know our sales team live at the lead fairs!
LogiMAT, the International Trade Show for Intralogistics Solutions and Process Management, sets new standards as the biggest annual intralogistics exhibition in Europe. This is the leading international trade fair that provides a comprehensive market overview and competent knowledge-transfer.
How can companies best manage the raw material of the future – "data" – efficiently and securely?
How can interfaces between operatives, production resources and intelligent robot assistants be defined, in order to optimise the workplace?
How can virtual reality help in making key decisions on future investment?
The technologies needed for intralogistics solutions and process management are in focus at LogiMAT.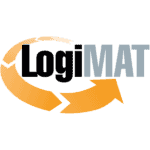 Packaging industry meets in Düsseldorf, when innovations along the entire value chain are presented and the top trends are discussed, then it is interpack.
The focus is on packaging materials, packaging machines and related process technology for the food, beverage, confectionery, bakery, pharmaceutical, cosmetics, non-food and industrial goods sectors.
interpack is a global trendsetter for the industry's topics of the future. From sustainability to digitalization: what will be reality tomorrow is presented here today. That's what makes interpack so unique, simply unique.