Experience TRAPO innovations live – our presence at international trade fairs
At the trade fairs, TRAPO provides information and insight into the latest automation technologies: Get to know our sales team live at the lead fairs!
LogiMAT, the International Trade Show for Intralogistics Solutions and Process Management, sets new standards as the biggest annual intralogistics exhibition in Europe. This is the leading international trade fair that provides a comprehensive market overview and competent knowledge-transfer.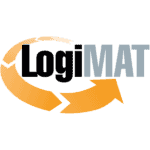 FACHPACK is one of the main events in Europe for companies that produce and use packaging. It has been held in Nuremberg for over 40 years. The packaging fair provides a compact but comprehensive insight into all relevant topics from the packaging industry. This includes solutions for product packaging for industrial and consumer goods, packaging aids and packaging materials, but also for packaging production, packaging technology, logistics and packaging systems or printing.