TRAPO closes safety gap between warehouse and loading bay
Autonomous truck loading and unloading: By dispensing with forklifts in the warehouse and loading area, TRAPO GmbH defuses this danger zone and realizes the handling of goods with the TRAPO Loading System (TLS 3600) in terms of effective overall logistics safely and with short distances.
The compact, autonomous TRAPO loading system is unique in terms of function and design. The TLS 3600 gets its name from a special feature: It loads three pallets of 1,200 kg each, i.e. 3,600 kg, in parallel in a single operation.
Autonomous loading takes place in three central steps. First, up to three pallets are placed next to each other in a row on conveying technology (step 1) and aligned. This is followed by picking up (step 2) and loading of the row (step 3). During the loading process, another row of pallets is formed and provided on the stationary part. A continuous process that saves time and distance and avoids waiting times during pallet loading.
Unloading takes place in reverse order.
Advantages
Safety at the loading bay – no need for forklift trucks
Fully automated for truck loading and unloading / for any industry
Autonomous regulation of the position before and during truck entry
Reduction of loading time up to 30 minutes
(depending on the load/14-meter trailer with 33 pallets pick-up)
Closes safety gap between warehouse and loading bay
In the waiting position the row is provided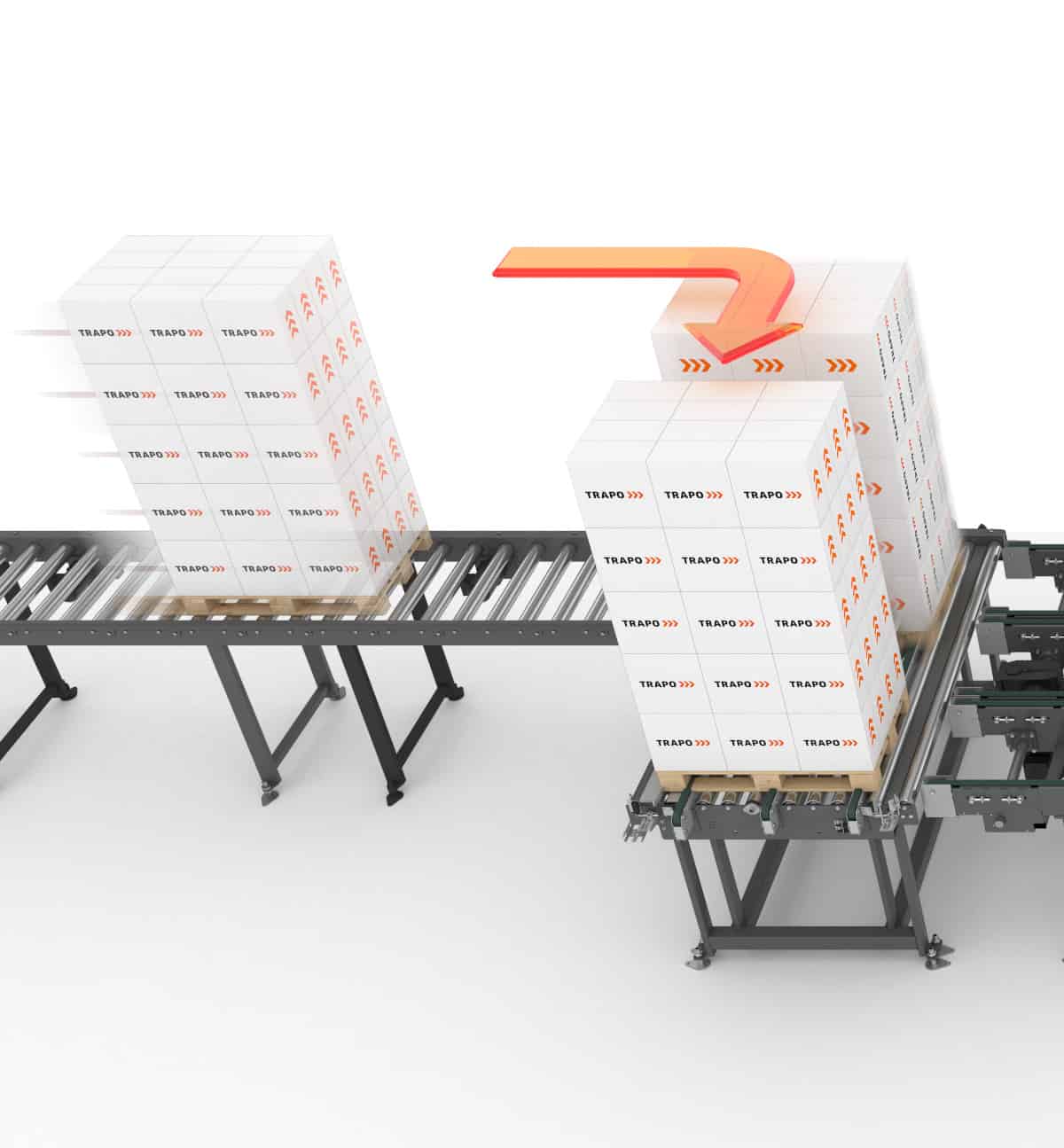 3 pallets each are positioned next to each other in a row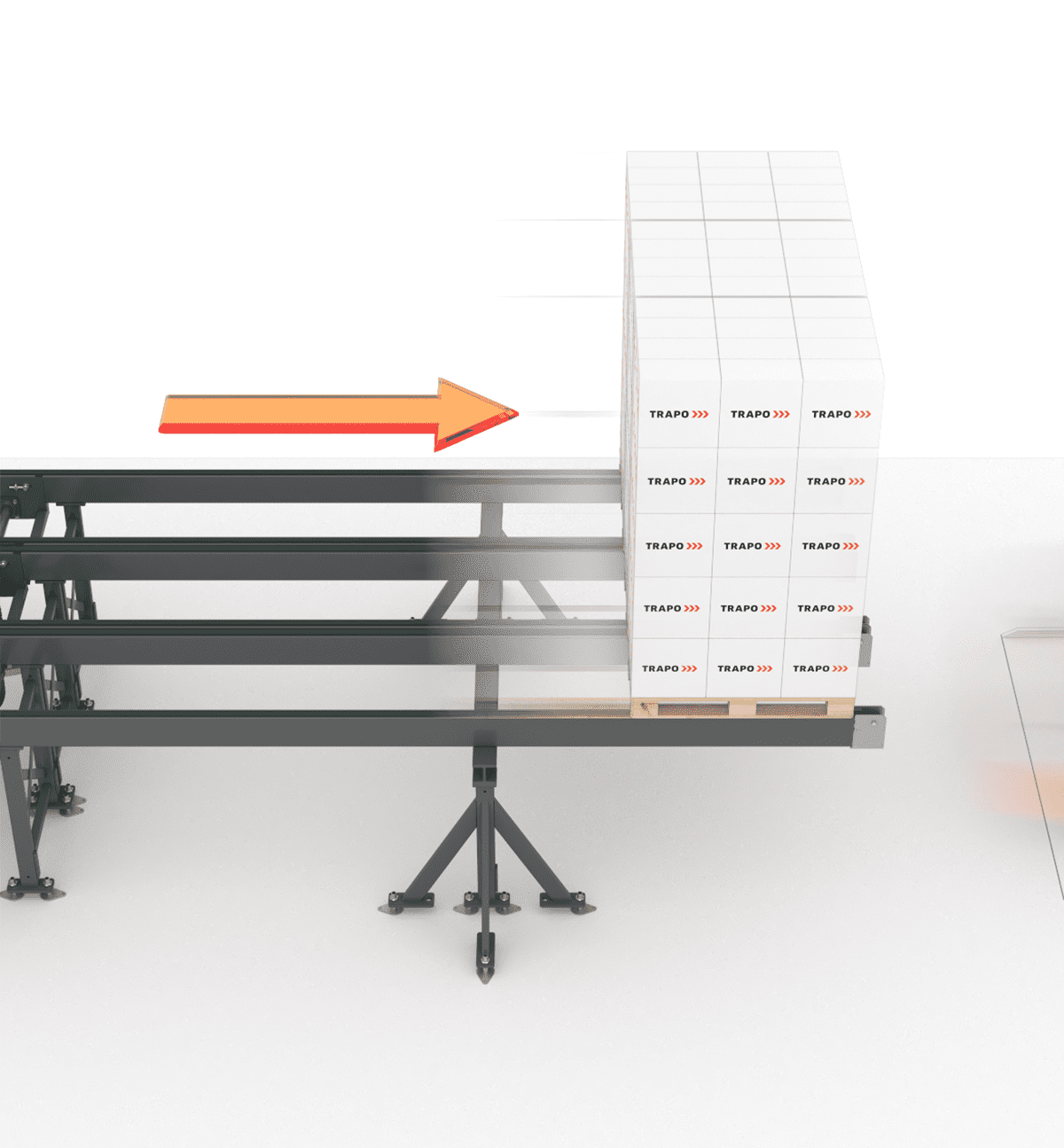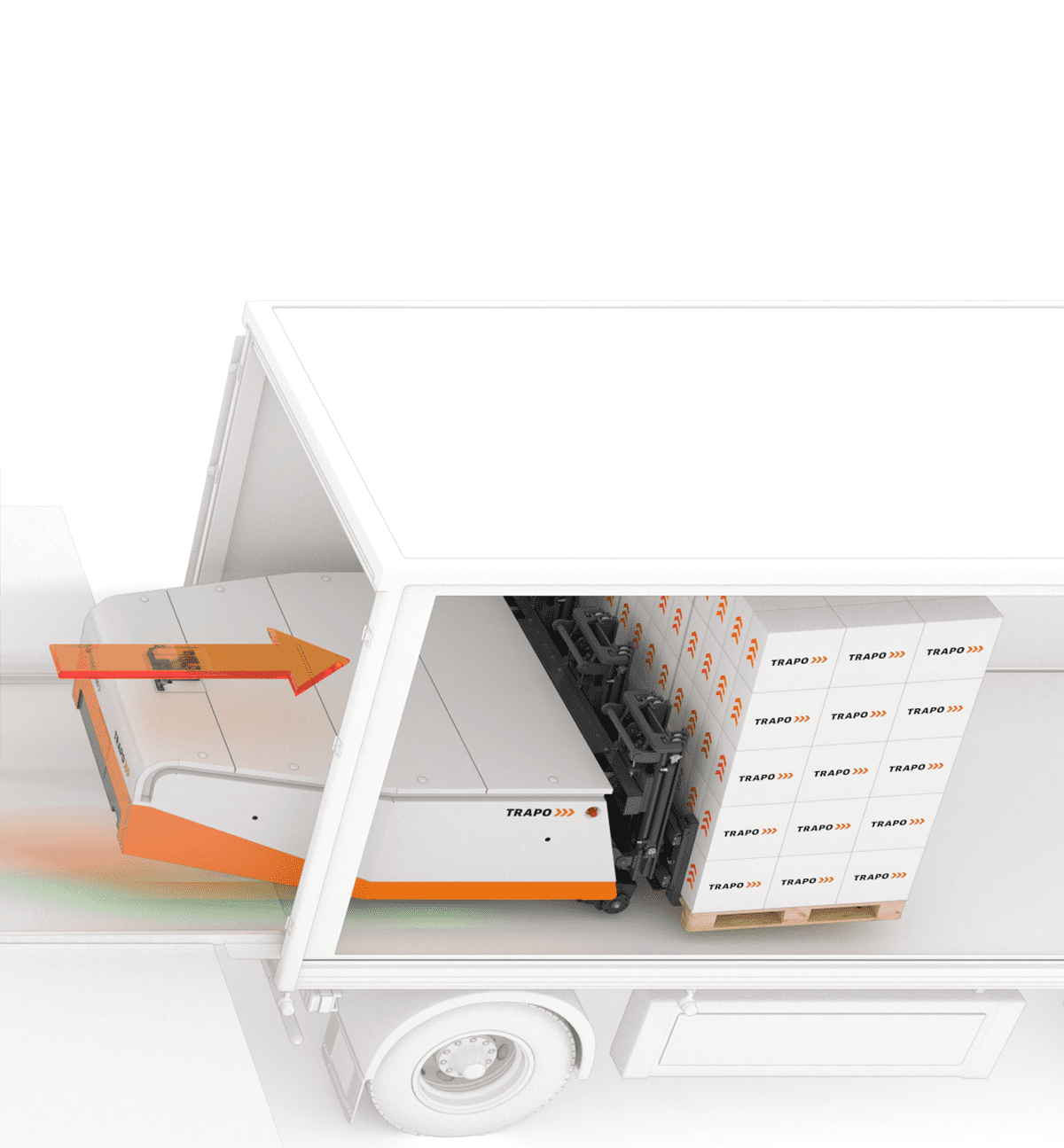 Perfect cooperation: vehicle plus dock
The TLS 3600 is always the right choice due to its flexibility. Two individual mobiles together allow any combination possibilities: The TLS series basically consists of the autonomously operating vehicle plus dock.
The dock is available both as a fixed and as a mobile version. The fixed version serves only one loading hatch. In the mobile version, the dock is positioned in front of up to three loading ramps, one after the other, by wheel or rail, in order to load precisely at the respective lift. For the rail-bound variant, it must be clarified whether structural changes to the hall floor are possible and desired.
For the vehicle, a choice can be made between a cable-connected or battery-powered version.
Depending on the customer's requirements, this results in a wide range of possible applications and thus the optimum solution:

From the warehouse into the truck – can't any competitor do that?
Not in this patented form! Up to now, there have mainly been one-shot systems. Here, the entire load for a truck is prepared in the loading zone and loaded in one go. This often requires a structural change in the truck as well. Above all, however, a lot of space is unnecessarily blocked by this parking space, which is about 20 meters long, in what is already a tight area.
Honored with the Handling Award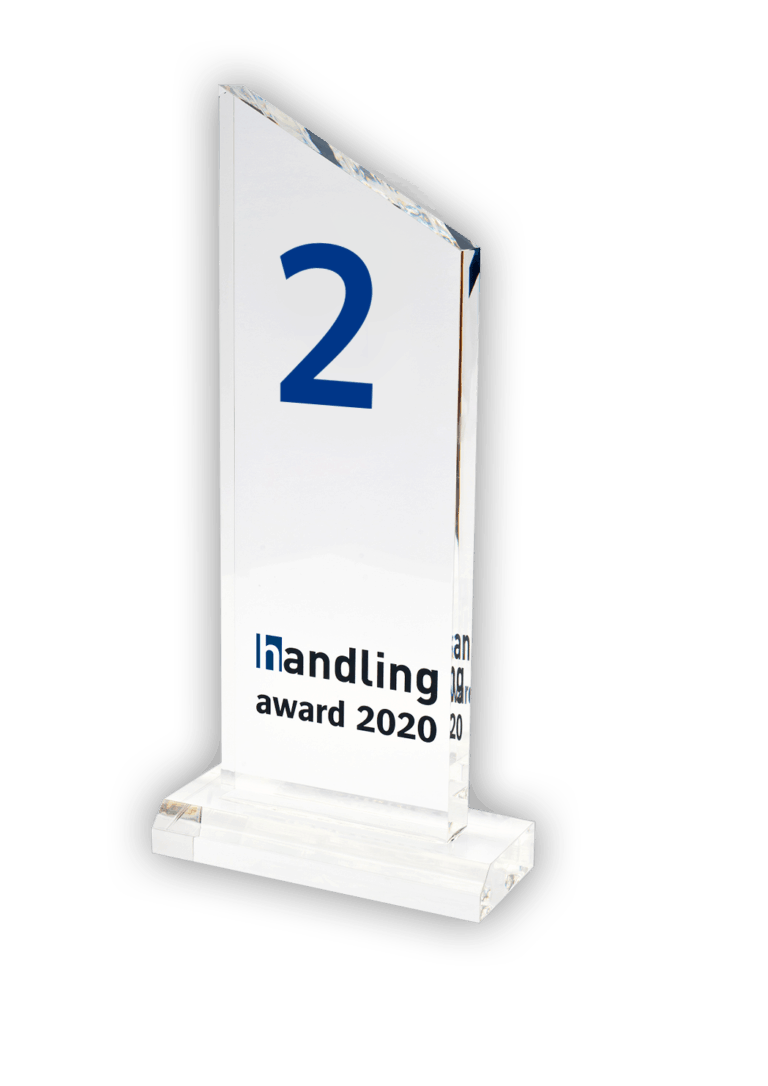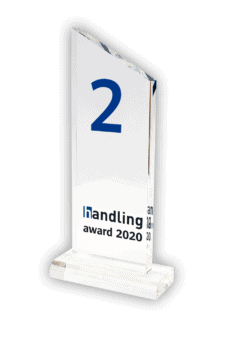 Performance:
Maximum capacity per loading operation: three pallets of 1,200 kg each.
Length:
4.40m including tines
Width:
TLS: 2.15m
Stroke:
1,60 m
Height:
1.35 m (lift mast retracted)
Ramp height
Loading ramp inclination 4
Load:
per loading operation: three pallets of 1,200 kg each, total 3,600 kg
Weight:
Unloaded 5.5 t,
Driving autonomously: laser scanner for contour detection on the loading unit; distance sensors for position detection; rear-wheel steering in the vehicle
Loading time:
Reduction to up to 25 minutes (depending on the load/for a 14-meter trailer holding 33 pallets).
Power supply:
TLS cable-connected or with rechargeable battery
Delivery of Euro pallets either by shuttle fleet or rigid conveyor system
No structural modifications to the trailer necessary
Required area for autonomous loading and unloading in the loading zone:
Approx. 14.00 m total length, including 3.00 m shunting distance