Precise forwarding with one meter of travel per minute
With the TRAPO Sphere Sorter (TSS series), TRAPO offers a precise sorter for forwarding, turning, distributing and ejecting packages. The basis is a conveyor belt in which spheres are incorporated.
When the ball chain runs from left to right during operation, the balls run with it. This movement results in doubling the speed at which the material is transported on the belt.
The TRAPO Sphere Sorter ensures precise forwarding, rotation, distribution and ejection of packages of various sizes, such as boxes and parcels. It can flexibly rotate and distribute the transported goods to multiple outlets at a speed of up to one meter per second. The sorter can be implemented in any width and length and requires a comparatively small area, as it combines several functions.
Advantages
Any widths and line lengths
Small space requirement: different functions on one area
Modular system
Small pitch of the balls (25.4mm): Conveys even very small products from 75 x 75mm
Moves, positions, orients and rotates products simultaneously and independently in any direction
No limit to the number of articles that can be moved side by side
Distributes and discharges products from multiple in-feed and out-feed lines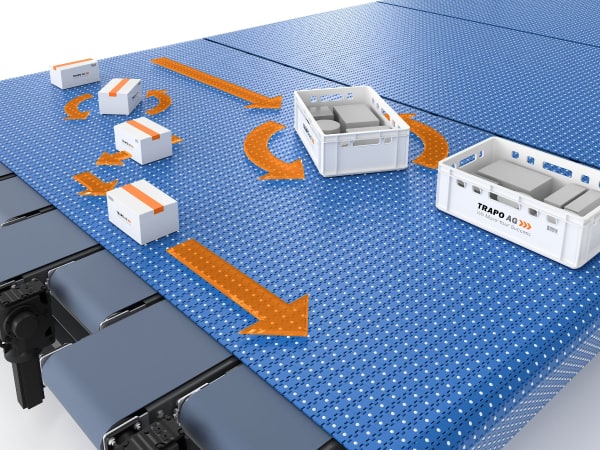 The TRAPO Sphere Sorter bundles various functions in one area while taking up little space.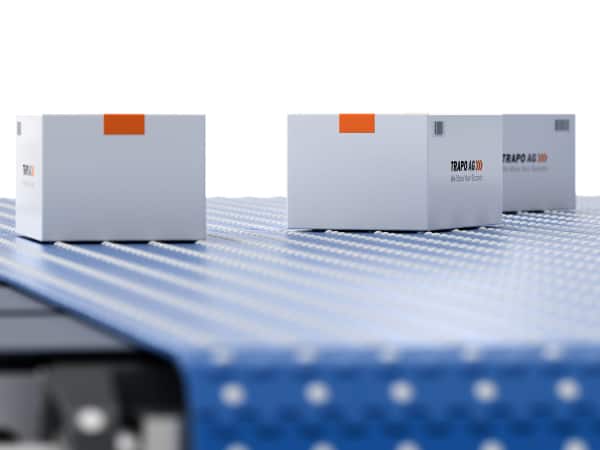 Fast forwarding of conveyed material with the help of a ball belt.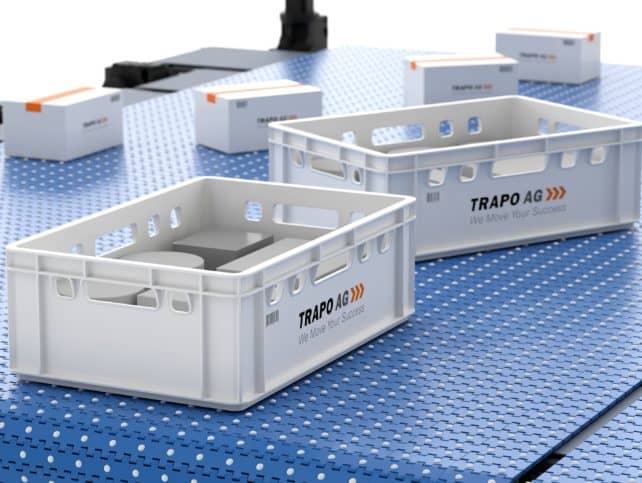 Precise conveying, turning, distribution and discharge of packages of various sizes.
Ball race:
The chain runs from left to right during operation. This movement results in doubling the conveying speed and the belt conveyors running at the bottom enable discharge.
Speed:
1 meter per second
Drive:
Modular belt by 400V geared motors.
Controlling belt conveyors by 24V roller motors or synchronous servo motors
Pitch:
25.4 x 25.4mm (corresponds to the pitch of the ball)
Continuous conveying flow: The conveyed material is not stopped when changing direction.
Gentle conveyed product movements with three degrees of freedom: Products can be moved in any XY direction and rotated around the Z axis.
Any length in width and distance.
For distributing and discharging products from several in-feed and out-feed lines.
Low space requirement, as various functions take place on one surface.
Due to the small pitch of the balls (25.4 mm), it is possible to convey even very small products starting from 75x75mm
No limits to the number of articles that can be moved side by side and independently of each other at the same time