Automated guided vehicles
with customized structure
The use of automated guided vehicles such as the TRAPO Transport Shuttle (TTS series) makes it possible to move pallets flexibly from production or the warehouse to the loading bays. At the same time, the entire area remains free of rigid conveyor technology, enabling flexible use of the space.
The TRAPO Transport Shuttle (TTS), for example, transports loads weighing up to 2000 kg and can be equipped with customer-specific attachments such as an additional conveyor or integrated lifting function, depending on the company's needs. The Transport Shuttle offers a choice of inductive, autonomous or optical navigation – and thus the widest possible range of applications.
Shuttle plus HRI competence
The combination of an automated guided vehicle and a cobot promises maximum flexibility. Two requirements of the packaging industry are combined in one system: Equipped with an MRK robot, the TRAPO Transport Shuttle (TTS series) is spatially absolutely flexible when the robot is used as an additional hand of the human colleague. It conveys, (de)palletizes, forms exact layers and packs.
Advantages
Replaces and complements rigid conveyor systems – more space and flexibility
Various designs, loads and speeds
Modular system
Mechanically one structure, control-technically one system
Single application and as a swarm or fleet
Special design Hygienic design
Capacity increase via additional TTS, Warehouse Shuttle and LIFT
Control and traffic light function via TIM, the TRAPO IntElligent ManagementSystem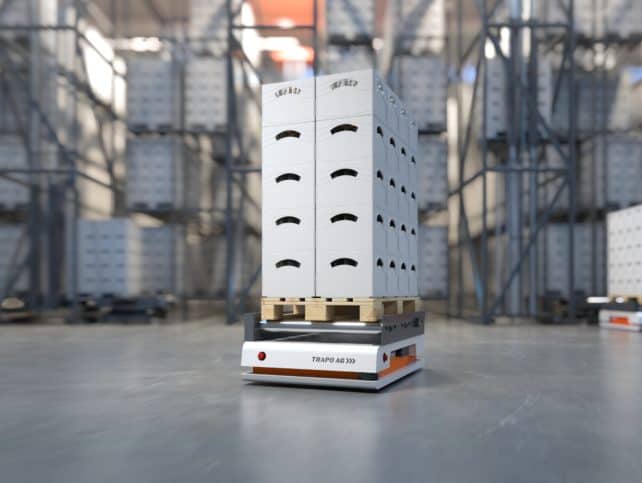 Safe pallet transport between production, warehouse and loading dock.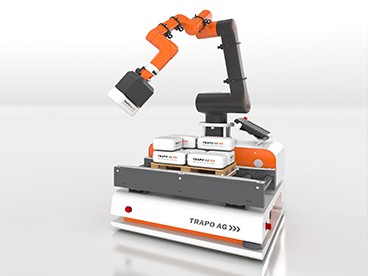 Shuttle with HRI-capable assistance robot on request.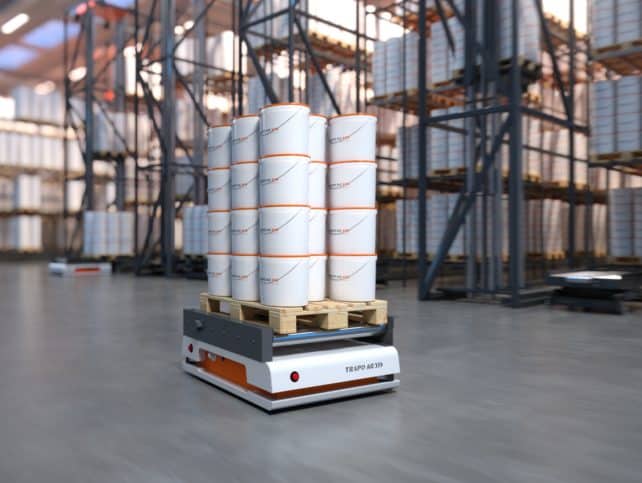 Flexible shuttles transport different containers such as buckets, bags, cartons and more.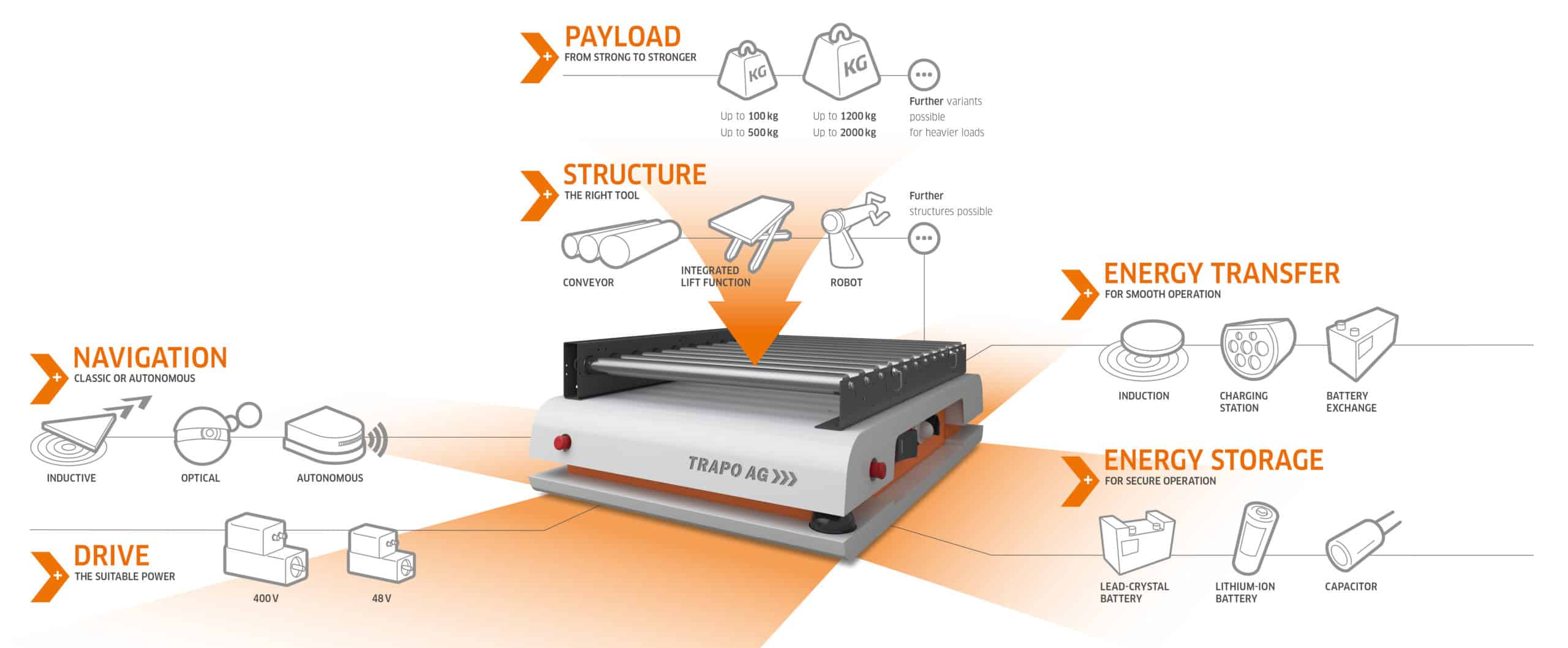 The TRAPO Transport Shuttle in action
TTS 1200 (up to 1,200 kg payload)
TTS 2000 (up to 2,000 kg payload)
TTS 3000 (up to 3,000 kg payload)
Performance:
Maximum capacity per loading operation: three pallets of 1.200 kg each.
Dead weight without body:
TTS 100: up to 100kg
TTS 500:  up to 500 kg
TTS 1200: up to 1200 kg
TTS 2000: up to 2000 kg
TTS 3000: up to 3000 jkg
Dimensions (TTS 1200):
approx. 1400mm x 1000mm x 300mm
Dimensions (TTS 3000):
approx. 2572mm x 1350mm x 300mm
Navigation:
Inductive
Optical
Autonomous
Operator:
400V or 48V
Power transmission:
Induction
Charging station
Energy storage:
Lithium-ion battery
Capacitor
Driving speed:
1 meter/second
Constructions:
Conveyor
Lifting function
MRK-capable robot
Customized
Mecanum wheels for surface-directional movement
From a single source:
No internal interfaces, one mechanical structure, one control system
For the care sector in stainless steel design
Use as swarm or fleet; control and traffic light function via TIM, the TRAPO Intelligent Management System